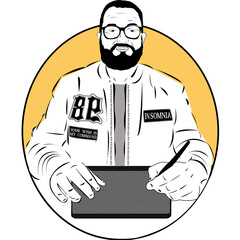 Álvaro Arroyo
Character Artist | 3D Artist
Madrid, Spain
Summary
I studied a higher degree in 3D animation, games and interactive environments, where I learned all the phases of video game development and animation.
Later I made a modeling and texturing master's degree, where I could create my own character in a professional way.
During my practice I developed a demo of a video game together with my teammates, in which I was in charge of modeling, animating and even programming.
These years helped me to acquire the necessary knowledge to facilitate the work when implementing the models in the different phases of development.
My models have a high quality thanks to the fact that I am continuously training and looking for new ways to carry out projects.
Skills
3D Modeling
UV Mapping
3D Animation
Programming
Rendering
Texture Baking
Low-poly Modeling
Texturing
High-poly Modeling
Software proficiency